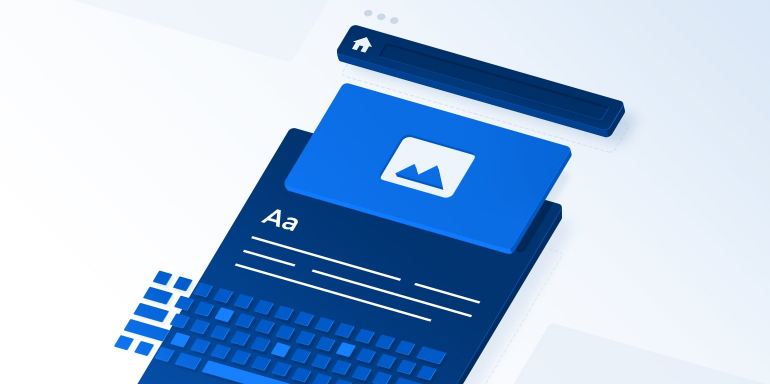 When researching to write your own articles — or just educating yourself on trends and best practices in today's marketing world — it's important to read a variety of marketing blogs to gather different perspectives and apply them to your campaigns.
The following list are some of our favorite content pieces we read regularly for education, tips, tricks, and more.
15 recommended marketing blogs to follow
1. HubSpot
Pretty much known for starting the inbound marketing movement, they are giants in the marketing universe. HubSpot has two blogs: marketing and sales — both targeted to a slightly different audience.
If that's not enough to satisfy you, their full list of blog topics is sure to have plenty of valuable content for you.
With that three separate blogs and publishing every single day. It is necessary for them to have many guest blog writers (in addition to their staff) who offer many different perspectives and expertise. In the end, HubSpot's blog sets the standard for all things inbound marketing and we're pretty sure their blog is a lead generating machine!
2. Content Marketing Institute
CMI posts a new article every day, even on weekends and holidays. Their "This week in content marketing" series is a hit as they talk about the most recent news and events as it relates to content marketing.
Their most popular blogs are broken out between "Current Hits" and "All Time Hits." Just like HubSpot and their publishing frequency, they have many different writers that offer expert tips and analysis. (The only distraction is the social widget in the left margin blocking content as you scroll.)
3. Mention
Mention's blog features a search bar, their featured images on posts are consistent in design, and categories are easily identified across the top of the blog. Categories are easy to sort through and include "Most Popular" and even a "Startup Life" to see what other readers deem as most important for each respective category.
One unique detail is that under each article's featured image, Mention shows an estimated reading time for the article (smart!).
Posts often follow a how-to style, making it easy to apply what you learn in each article. Even posts that aren't specifically how-tos often have a wrap-up section that helps you understand how to implement what you read.
To top it off, Mention regularly hosts webinars that tie-in with their blogs very well. Join their next webinar (we're co-hosting with them!) this Tuesday, January 26th where we talk about letting competitors build your marketing strategy.
4. Autopilot
Autopilot's "Liftoff" blog is very clean and organized. They have a search bar, publish a few days per week, and are building a great marketing automation tool where you can "automate the customer journey, visually."
If you're in the market for a marketing automation product, give Autopilot a serious look. Their visual journeys make planning and executing lead nurturing and onboarding a breeze!
5. Inside Google Ads
This is Google Ads' official blog offering news, tips, and general information on their advertising platform. They may not publish very often, but when they do, you can bank on it being valuable insight.
If you're advertising with Google Ads, how can you not want to read the content from the original source?
6. Buffer
Buffer are experts in social media publishing. Their blog features big, bold images that are easy to share with your social networks. They keep their content simple and witty, while taking deep dives into data when appropriate and analyze that data very well.
Blog articles also examine large companies or people using social and break down what they are doing well (and sometimes where they could improve). This way, anyone can take the nuggets of information and apply it to their own strategy (smaller case studies, for example).
7. CoSchedule
CoSchedule has two different blogs: the regular blog that discusses blogging best practices, content marketing, and even highlights popular companies as case studies to follow as examples.
Their product blog, on the other hand, showcases important updates and cool things you can do with their product. What's more, their blog titles often use brackets around "new features" to draw more attention to the content so readers understand a particular article is announcing something brand new that they can put to good use.
8. SEMrush
These intelligence experts offer a tool that lets digital marketers research competitive data. But don't the name fool you. In addition to SEM, they're experts in SEO, PPC, and Content Marketing.
When it comes to their blog, they publish quite frequently — sometimes more than one article per day. Articles often lean towards the how-to and "what is" topics to educate readers. Many of the articles are top of the funnel to educate their audience. So readers can implement the tips and tricks and gain competitive advantages.
9. CXL
CXL is the go-to place for actionable advice on testing and experimentation. We've referenced Peep Laja and CXL many times in previous articles ourselves. Peep and his team of writers always produce quality content. Posts by resident writers Alex Birkett and Shanelle Mullin feature advice that both newbie and veteran markets can follow for effective results.
They're clearly an authoritative source on conversion optimization in today's marketing world.
If you're not reading Peep and his team's articles, you're missing out.
10. G2 Crowd Learn Hub
With over 480,000 real-user reviews, the team at G2 Crowd has a ton of data to work with for its blog content. Their team is producing top-of-the-funnel "how to" and "beginner guides" such as "What is social media marketing" and "How to start a business", as well as software-specific content and best software lists. Their blog focuses on a wide-range of topics from general technology, marketing, sales, design, productivity and more. It includes a constant publication stream of top SaaS-industry guest bloggers.
11. AppCues
AppCues publishes a new article 1-2 days per week. Their featured images are great because they have the article's title overlayed on top of the image. This way, when a reader posts or retweets the article, the image is inserted along with the title perfectly.
Check out their Christmas Eve article with a relevant play on words of the famous Christmas song "'Twas the Night Before Christmas." Operating in a startup like we are, launch day is always a big deal — so a title like this is particularly intriguing!
And, as their content says, they really did "write the book on user onboarding."
12. GetApp
GetApp has two different blogs you can read and follow: their main blog and their "Lab."
The blog helps readers "discover how to choose the right apps for your business" and is laid out in a tile format where you can search by category. This method is particularly helpful because, let's say you're researching the best project management apps you can use… Using the category organization, you can quickly filter the blog results based on your interests. Or, you can also view the entire list of articles by most recent date.
The Lab focuses on "research, analysis, and insights to help you make the right software choices for your business." It also offers comprehensive downloadable research reports, trends, and access to their "GetCast" podcast series full of relevant information on digital marketing, customer service, lead generation, and more.
13. Disruptive Advertising
This paid search and conversion rate optimization agency has analyzed over $800 million worth of ad spend in their lifetime. Disruptive Advertising boasts they have audited over 2,000 Google Ads accounts per year in recent years and learned that only 12% of keywords produce revenue! With that kind of detailed analysis, you can trust they know what works — and what doesn't work in digital advertising.
Their blog aims to educate readers on best practices of paid search, display advertising, LinkedIn ads, retargeting, and Facebook advertising. Many blog titles begin with a number so you know what you can expect before you start reading the article. Furthermore, their writers offer a wide range of experience and rotate publishing so you can enjoy different perspectives on a variety of topics.
14. Hotjar
Hotjar provides a heatmapping tool, and heatmaps are incredibly helpful in the post-click landing page and digital marketing universe. Not only that, they offer users an all-in-one feedback and analytics tool that helps marketers connect the dots to make better decisions about conversions.
Their blog focuses on education, thought leadership, and provides a solution to business' problems in the digital age. In doing so, they offer case studies to demonstrate how they grew companies based on real user behavior tests.
15. The Startup Chat
Technically this one isn't a blog. However, this weekly podcast hosted by Steli Efti and Hiten Shah features "unfiltered insights and actionable advice from the trenches of startup and business life."
The podcasts are helpful for marketers who are trying to get their bearings in the marketing world as topics feature everything from blogging for SaaS startups to content curation and aggregation. If you'd prefer to listen than read your content, these two are your go-to.
Finally…
Last, and certainly not least, is the Instapage blog.
We pride ourselves on research and are experts in post-click landing pages, conversion optimization, and the rest of the categories listed above (listed in the top right corner). You can navigate the categories, but we also have a search bar where you can browse based on keyword phrases.
The statistics and examples we cite in articles are recent, relevant, and referenced from reputable sources. We are happy to accept guest writers and if you're interested in guest blogging for us, please submit your topic here.
Please pay particular attention to our "updates" category as we have some highly anticipated releases being announced very soon!
Always connect all your ads to personalized post-click landing pages to lower your cost per customer acquisition. Start creating your dedicated post-click pages by signing up for an Instapage Enterprise demo today.
["source=instapage"]