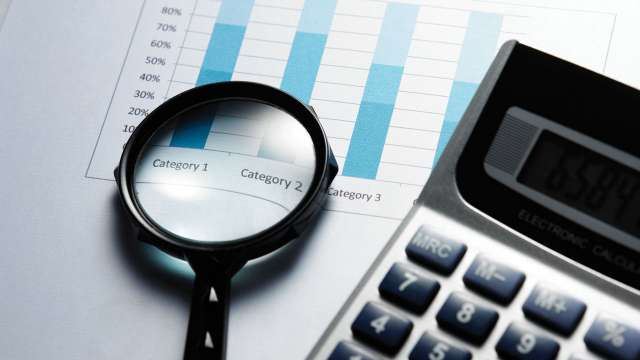 How to read your mutual fund statement?
If you were to discuss banking with your parents, or even your grandparents, the one thing that they would tell you about is their trusted old bank passbook. This passbook contained all the details of their banking including when and where debit transactions were done, when and from whom did money come in, and ofcourse, the overall account balance on a particular date. Your parents would religiously go to the bank every month to get their passbook updated just to ensure that everything is in order. You must remember that this was a time when most savings and investments were done through the bank itself. However, today there are multiple ways to save and invest money. One of the best and most common one is to invest through mutual funds.
Mutual funds are simply investment vehicles that pool investor money and then invest it across different assets like equity, debt, gold, etc., and as per various investment strategies that will be in line with scheme mandate. Through mutual funds you can diversify your investment portfolio, get the benefit of investing through expert fund managers, and also have the option of investing either lumpsum money or through a Systematic Investment Plan (SIP). The former allows you to invest a fixed amount of money, this could be as low as Rs. 500, into a mutual fund scheme and at time intervals that suit you best. With all these advantages, it is inevitable that you would consider creating an investment portfolio with mutual funds. You can choose to invest in multiple schemes from the same fund house or in different fund schemes from different fund houses. Now, just like your parents and grandparents, you would also like to keep track of your investments, know where you have invested your money, and evaluate the returns that they have generated on a certain date. In order to get these details, along with a host of other information, you can always look up your mutual fund statement.
So, what exactly is a mutual fund statement?
A mutual fund statement is similar to your bank account statement. It provides you with a complete summary of your mutual fund investments. If you request the fund house for a mutual fund statement then you will get a summary of all mutual fund investments made with that particular fund house across different schemes. However, if you request for a Consolidated Account Statement (CAS) from the registrar or a depository, then you will get a holistic view of all your investments in mutual funds across different fund houses.
While formats and layouts may vary across fund houses, the basic components remain the same. Some of these include:
Folio number:As a mutual fund investor, you will be assigned a unique folio number which serves as an identification for your mutual fund investment. Usually, this is mentioned right on top of the statement. It is always best to use the same folio number for all your investments in a particular fund house so that all the investments that you make with a particular mutual fund can be simply tracked with a single folio number.
Statement period:Usually near the folio number, the statement period is mentioned. The statement period tells you the transactions that have taken place during a specific period of time.
Your personal details:This section of the mutual fund statement will contain your full name, correspondence address, contact number, email address, date of birth, and investor category, i.e., single investor or joint investor. This section may also contain your PAN number.
Nomination:A nominee is someone who you have assigned to claim the amount in your mutual fund account in the event of your death. The section on nomination will highlight whether you have or have not selected a nominee. In case you have, it will be highlighted as 'Registered'.
Advisor / distributor details:If you have made the mutual fund investment through an advisor or distributor, then this section will mention their details including their name and Application Reference Number (ARN). If you have not gone through an intermediary, then the statement will highlight this section as 'Direct'.
Bank details:This section will mention your bank account details including your bank account number, the name of the bank, and IFSC code.
Transaction details
Scheme:This will highlight the name of the scheme in which you have invested.
Transaction date:This will mention the date on which a transaction has been done.
NAV:The Net Asset Value or NAV is the price of one unit of the fund. It is calculated as: (Total Market Value of all the securities and cash in the fundlesstotal value of liabilities) / Total number of units.
NAV date:The NAV of a mutual fund scheme is calculated daily at the end of the market day. When you buy or sell units in a mutual fund scheme, the price or NAV on a certain date is taken into consideration.
Transaction type:This section tells you whether you have purchased or redeemed an investment and also the route chosen.

Lumpsum:A certain amount of money is directly invested or redeemed from the mutual fund scheme.
SIP:You invest a fixed amount of money into a mutual fund scheme of your choice at time intervals that suit you best, i.e., fortnightly, monthly, or quarterly.
Systematic Transfer Plan (STP):You choose to transfer a fixed amount of money or a certain percentage of money from one scheme to another at pre-fixed time intervals.
Systematic Withdrawal Plan (SWP):You choose to withdraw a fixed or variable amount of money from a mutual fund scheme of your choice at pre-fixed time intervals.

Amount:This shows the amount of money that you have invested or withdrawn.
Units:This shows the number of units that you have bought or redeemed and is a function of the amount of money invested / redeemed and the scheme NAV on the date of transaction.
Current value:This is the current market price of your investments.
Current cost:This is the amount of money that you had originally invested.
Load:This indicates any sales charge or commission that is levied by the fund house.
In addition to the above, Edelweiss Mutual Fund also provides a consolidated portfolio view which will tell you the current value of your portfolio, the total amount invested, and the overall gains made both in rupee and percentage terms. Additionally, it provides an asset composition view which indicates how much of your money is invested in debt and how much is invested in equity. This can help you with your asset allocation strategy and ensure that you are aligned with your overall portfolio goals.
We live in a world of information overload where everyone has access to a lot of information. However, all this information is of no use if you don't know how to read and assess it. Now with this primer on mutual fund statement analysis, you will be better positioned to read and understand your mutual fund statement and make more informed investment decisions.
["source=edelweissmf"]