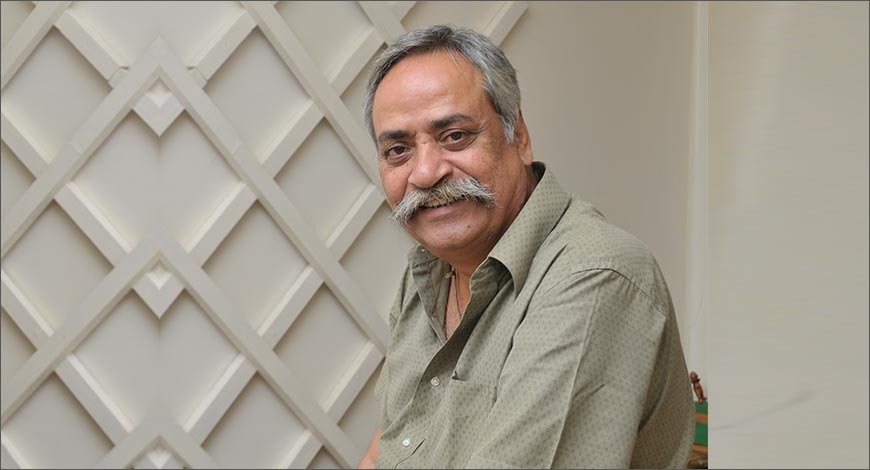 When the maker of iconic ads and celebrated adman Piyush Pandey's elevation as global chief creative officer of Ogilvy was announced, it was not just a first for an Indian but also underlined how Pandey transformed the iconic ad agency from multinational to multicultural.
His most memorable work includes his commercial for adhesive brand Fevikwik as "the commercial of the century" and his work for Cadbury which bagged big accolades like "the campaign of the century".
Reminiscing shooting the iconic Cadbury ad and the spontaneity behind it, Pandey shared, "Everyone has seen Cadbury's commercial of the girl dancing on the cricket field in 1994. When Gopal asked me what will Gita from Gorakhpur (the girl cast in the ad) say about it? I said that if we had presented to her our thought on the storyboard then she would have said I don't want to be dancing like a mad person on a cricket field. And this would have never been made."
Pandey shared some more secrets from his experiences of conceptualising iconic ads for Vodafone, Fevicol and MP Tourism, and how constraints that came in the way were in fact blessings in disguise as it helped him push the envelope for innovation.
The ad maestro also discussed the topic of design in communication at SBAC 2019, Business Academia Conclave by SPJIMR.  "I have always believed that design has an emotion beyond functionality and beyond getting it cheaper. I think Steve Jobs did a great job of mixing aesthetics with functionality." Pandey said, "In my business, sound is a design. Editing is a design. In my business, a whole lot of things are design."
Emphasising on the impact that design has on us, he said, "You look at Fevicol. What is the design of its communication? There is a huge design about the brand, the way it has been built and surrounded by the kind of craftsmen. It's a very long history. Advertising came in very late in it. The design it has is very Indian, it has a sound of its own and never deviates from that. The most beautiful thing about this brand is its open design. It has an openness that allows you to design and carry on that campaign for almost 30 years now. The design never changes."
Sharing his thoughts with a multinational executive, Pandy said, "A person asked me how could Fevicol afford to spend Rs 25 crore on advertising. We were in fact spending just Rs 3.5 crore at that time. That is the magic of design." Pandey contended that design comes out of need. "Sometimes constraints are what build designs", Pandey said, sharing the example of his work for MP tourism.
He revealed that the financial constraints while executing the MP tourism ad were amplifying over time. "We took on the old slides and I wrote a poetry because lack of money did not allow us to shoot at destinations. But the success of the first commercial made us believe that everyone shows destinations, we didn't do it, for good reason." Pandey reiterated that such was the power of design communication coming out of constraints that the brand grew from number 14 as preferred destination to the 5th in the country, without spending loads of money.
Shedding light on the constraint of time and how he dealt with it, he said, "Vodafone wanted to run multiple commercials on IPL and we had only 15 days. There was no way that we could do animation. So the creative director and filmmaker came up with a design which enabled us to create path-breaking advertising. While lots of people asked me who did the animation, the secret was that it was just someone who had come up with design with bodysuits. "That is design from the heart, beyond logic, beyond structure and beyond discipline," said a proud Pandey.
["source-"hindustantimes"]