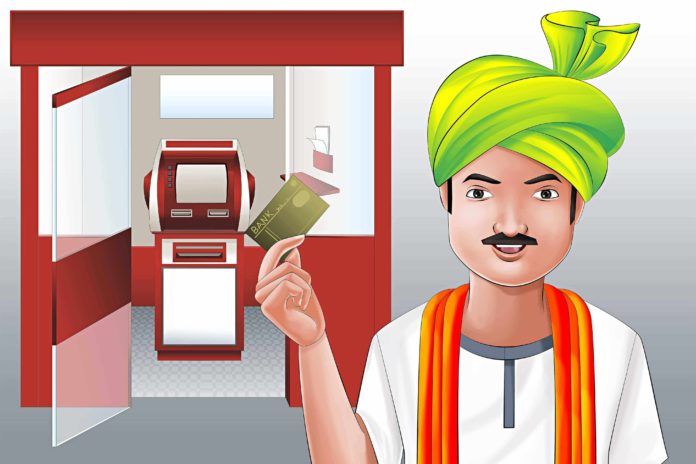 India is transforming in alignment with the digital revolution initiated by Prime Minister Narendra Modi led government. Banking and finance segment in particular is going through a paradigm shift with some of the most remarkable Next-Gen initiatives. The present government from the very beginning of its tenure has portrayed financial inclusion as one of its top priorities by launching Pradhan Mantri Jan Dhan Yojana (PMJDY) to ensure a bank account for everyone.
In sync with this, Indian banking sector came up with several uprising initiatives of smart and easy ways of banking. Small finance bank is one such out of the box innovation that has all the potential to change banking segment in India explains, Rashi Aditi Ghosh of Elets News Network (ENN) .
Beginning of the revolutionary way of banking
On August 19, 2015, Reserve Bank of India's (RBI) kicked off some transformative changes in the financial system of the country by giving licenses to 11 Payment banks and 10 small financial banks. The main aim of this initiative was to bring the unbanked section of the society under the periphery of the formal banking system.
For payment banks, RBI granted licenses to big boys like Reliance Industries, Aditya Birla Group, telcos (Vodafone, Airtel), Indian Post, Tech Mahindra, Dilip Shanghvi (Sun Pharma promoter), PayTM, Vijay Shekhar Sharma (One97), National Securities Depository Limited (NSDL) and Cholamandalam Distribution Services Ltd.
The 10 applicants selected for setting up small finance banks include Au Financier Ltd., Disha Microfin, Equitas Holdings, Ujjivan Financial Services, ESAF Microfinance and Investments, Utkarsh Micro Finance, RGVN Micro Finance, Suryoday Micro Finance, Capital Local Area Bank and Janlakshmi Financial Services.
Eight out of these 10 selected applicants are micro-finance institutions (MFIs), one is a local area bank and one is a non-banking financial company (NBFC).
Need of the hour: Banking the Unbanked
 World Bank paper "The Global Findex Database 2014":
India, China and Indonesia accounted for 38% of the world's unbanked adults. Both China and India reported strong growth in account ownership between 2011 and 2014.
While banking penetration in China accounted an increase from 64% to 79%, India banking penetration rose from 35% to 53%. This growth showed that 180 million adults in China and 175 million in India became account holders with the two countries together accounting for about half (of) the 700 million new account holders globally.
PricewaterhouseCoopers (PWC) India 2015
India's unbanked population in 2015 was 233 million. This was half the number it was in 2011, at 557 million, primarily because of the Pradhan Mantri Jan Dhan Yojana scheme aimed at making it easier for people to open new accounts.
Source: RBI, PMJDY and PWC
Small Finance Banks, Big Reach
Small finance bank is a type of niche bank, which can provide banking services like accepting deposits and lending but mainly focusing on small businesses, small and marginal farmers, small and micro industries. Small finance banks can perform all the operations of normal commercial banks, but at a smaller level targeting low-income segment.
Significance of Small Finance Banks
The main motive behind setting up of small finance banks was to expand the access to financial services in rural and semi-urban areas. These banks have the power to function almost like a normal commercial bank, but at a much smaller scale. It can offer basic banking services, accept deposits and lend to underserved sections of customers, including small business units, small and marginal farmers, micro and small industries, and even entities in the unorganised sector.
While both payments banks and small finance banks may have some overlapping functional areas, there are many key differences as well.
Differences between Payments banks and Small Finance banks
Payments bank has a limit of Rs. 1 lakh on deposit per account; small finance banks do not have limit.
Payments banks cannot lend, while small finance banks can give loans.
Small finance banks will also have to ensure that 50% of their loan portfolio constitutes advances of up to Rs. 25 lakh. These banks are also allowed to distribute third-party products such as mutual funds, insurance and pension products.
Initiation of small finance bank will bring a revolutionary change in the Indian banking section. It will help in making banking more competitive and more inclusive for both borrowers and depositors, making banking more affordable to the common man.
["source=weforum"]