The Stearns Bank Small Business blog has you covered from relevant industry topics to guidance on big business banking decisions. Read our latest articles that might give you the advice you've been looking for to help your small business succeed.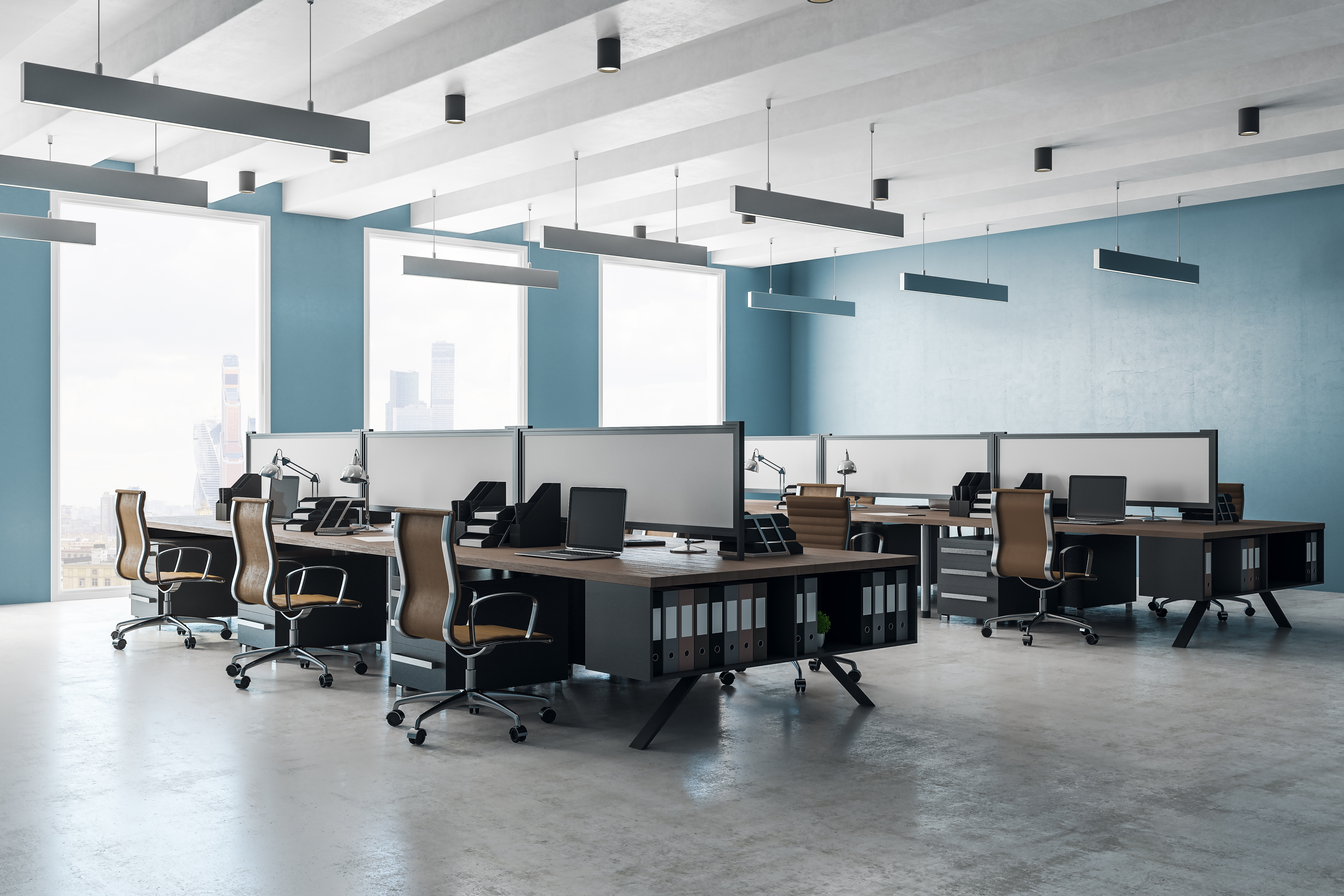 Buildings, buildings everywhere – but how do they need to change? The pandemic altered everything – the way we live, work, shop, eat – you name it, there's very little that happens these days without considering health and safety.
In this article, discover why commercial real estate must transform to align with post-pandemic needs.
Where There's a Will, There's a Way
Since the onset of the pandemic in 2020, creative thinking has been thrust into high gear. From distance learning to remote workplaces, where we go and how we function will likely never be the same. But humans are equipped with determination – a drive to figure things out, to find new paths.
In every industry, including commercial real estate, people are re-thinking the routes they used to take, creating short- and long-term solutions to the challenges and opportunities created by the pandemic.
In a matter of weeks, early 2020 brought most commerce to its knees, forcing customers and business owners alike to instantly change the way they do business. As re-openings occurred, options like curbside pickup, delivery and online banking flourished – and so did remote workplaces.
Employees, including many at Stearns Bank, found ways to embrace working from their homes. In fact, many employees across the United States note that they now prefer working at home or a mix of home and office, as opposed to going back to the office full time.
In a survey shared by Forbes in February 2021, 61 percent of respondents said they prefer their work to be fully remote and, having the option to work remotely has increasingly become a top priority for job seekers, which is showcased by the 97 percent of respondents who said they don't want to return to the office full time. As company's search for top talent, flexibility will be a key factor.
New Ideas For a Changing World
With a shift in where and how people work (and live), it's no wonder the owners of commercial real estate are re-imagining the way their buildings function. An impressive spur of creativity is in constant motion because the spaces that were once lined with people still have huge value and incredible potential.
Topping the list of everyone's consideration are health, safety and flexibility. Gone are the days when businesses thought their employees could only be productive while physically in the building. And, the reality is that the way we feel in public places will never be the same as it was before COVID-19.
Just as the pandemic spurred ideas about how residential design may change, there are many solutions on the table for commercial spaces, both existing and new-builds.
According to Gensler, an architecture, design and consulting firm, "smart design can decrease the rate of sickness, alleviate symptoms of illness, and improve mental functions, outlook and mood."
Alongside those benefits, Gensler, and other design experts, have begun putting short- and long-term solutions into play to allow workplace flexibility and help people feel more confident in other life experiences such as shopping, dining, self-care and healthcare.
Here are some design trends and action items experts are talking about:
Rethink meeting spaces – smaller in-person groups will be a growing trend, but remember to accommodate remote attendees with technology options
Make way for smart technology – from offices and retail centers to waste management, public safety and more, society will continue to be tech-driven
Create multifunctional spaces
Incorporate antimicrobial finishes
Focus on indoor air quality and filtration systems
Add outdoor space
Implement biophilic design elements (AKA bringing plant life indoors)
Rethink floor plans altogether
Convert unused retail space to warehouse space
Meet and exceed growing sustainability requirements
Commercial real estate covers a range of structure types and all of them will see transformations. As noted by national architecture firm McKissack & McKissack, "office spaces will be smarter, smaller and harder working." They add that while a growing number of executives envision a future with combined remote and onsite work, less space means every square inch will count and must be maximized for sustainability and performance.
Learning From the Past, Thinking Ahead
No stranger to facing challenges alongside their customers, including Shan Sultan who committed to major hotel renovations following the financial crisis of 2007-08, Stearns Bank has both experience and foresight to support its driven customers as they reimagine the spaces our nation lives and works in.
With a positive outlook ahead, the commercial real estate industry is poised to take advantage of high demand. And, while supply chain issues have caused a fair amount of frustration and holdup since 2020, patience should pay off, as will creative thinking and a willingness to invest in proper design solutions that will allow flexibility and confidence in health and safety.
["source=stearnsbank"]